Welcome to the Department of Linguistics
Language is the most massive and inclusive art we know, a mountainous and anonymous work of unconscious generations.
― Edward Sapir, Language: an Introduction to the Study of Speech
---
Here at UNM, linguistics is more than just the study of the structure of language. We seek to investigate language as an ever-changing, ever-emerging system of communication. Although different members of the department explore language from a variety of different angles, we all view it broadly as the product of time and experience. Studying language helps us understand our own cognition and what it means to be human.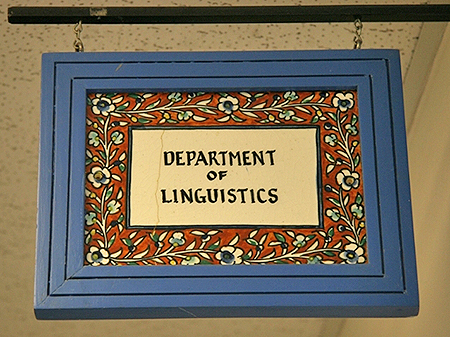 ---
Announcements
---
Signed Language Interpreting Program receives 10-year accreditation.
If you are interested in applying to our PhD program, please read about our Greenberg Fellowship award.