Graduate Students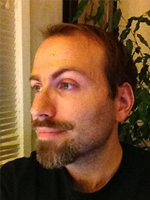 Aaron W. Marks
Started: 2009
My area of interest is historical-comparative reconstruction and areal-contact linguistics, with a geographic focus on the Indigenous languages of the Americas. I am currently working on my doctoral dissertation, a description of the phonetics and phonology of the Wappo language of northern California, and since 2012 I have been involved in a language revitalization program with the Wappo community. I am interested in Indigenous language revitalization as well as long-range genetic and areal connections in the Americas. I also have an interest in patterns of areal influence among the languages of the Islamic world.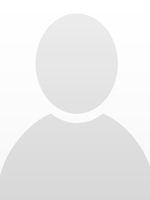 Chris Peverada
Started: 2011
My primary areas are syntax and semantics. Most of my interests center around verb particles and adpositions. I like to take a cross-linguistic approach, but have mostly worked with Slavic languages and Hungarian. I am a discussion leader for two sections of Linguistics 101.
Claire Wimborne
Started: 2019
My primary research interests lie in swearing, slang, and online communication. My thesis explored cross-dialectal swear word use and my future interests involve exploring swearing and gesture as well as in cross-linguistic and multilingual swearing practices. Online communication and slang have always interested me and I'm hoping to explore both of these fields in my studies at UNM.
Daejin Kim
Started: 2016
Research area: Phonetics, Phonology
Click here to see my current research publication on ResearchGate
David Paez Acevedo
Started: 2013
My main interests are indigenous languages and Spanish varieties in Colombia. I am especially interested in the phonetic-phonological interface, and processes of grammaticalization. I am a Teaching Assistant of Spanish in the Department of Spanish and Portuguese.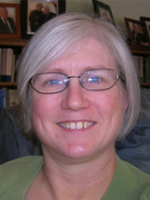 Debbie Wager
Started: 2010
I study discourse-level phenomena in American Sign Language. In some recent papers I have investigated discourse markers, conversational repair sequences, and mental spaces theory. I'm a TA in the Core Writing Program, teaching English 101 and 102.
Jalon Begay
Started: 2010
My primary research area is descriptive work on the Navajo language, an Apachean language spoken in the American Southwest.  This work includes describing the lesser known areas of the grammar: focus particles, intensifiers, discontinuous adverbial constructions (i.e. frames), discourse markers, postpositions and derivational morphology. I am also interested in comparative Athabaskan linguistics, Grammaticalization theory, Construction Grammar, and Usage-based approaches.
Currently, I am completing my dissertation and teaching a Navajo language class online at UNM. I will also be a visiting scholar at University of Rochester from Spring 2017-Spring 2018.
Courses taught:
NVJO 311/511: Navajo Verb System I 
NVJO 315/515: Advanced Navajo 
NVJO 101-102: Elementary Conversational Navajo for Non-Native Speakers (regular and online)
Jens Van Gysel
Started: 2017 - Greenberg Fellow
Email: jelvangysel@unm.edu
My main research interests are language description, documentation, and revitalisation (mainly of South American indigenous languages), language typology, and morphosyntactic phenomena such as alignment. I will be working on a description of Sanapaná, anan Enlhet-Enenlhet language of Paraguay, with Rosa Vallejos as my advisor. Previously I studied, amongst others, the hierarchical alignment systems of the Guaykuruan languages, also spoken in the South-American Chaco region.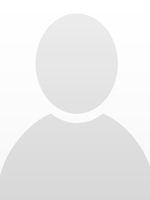 John Mitchell Sances
Started: 2013 - Greenberg Fellow
I am interested in Phonetics and Phonology. I have done most of my work and research on French linguistics. I am particularly fascinated by the phonological phenomenon of liaison. I am currently collaborating with a former professor to write an introduction to French phonetics and phonology. I am a Greenberg Fellow, and my faculty advisor is Caroline Smith.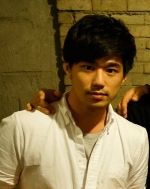 Joonyeop Baek
Started: 2016
Email: jybaek@unm.edu
My main research areas are Cognitive Semantics and Pragmatics. I am interested in studying the conceptual structures of our mind within the framework of Cognitive Linguistics. To be more specific, I want to find out how the implicit conceptual systems such as metaphor, mental spaces, viewpoints influence our thinking process, and how they are disclosed in our language uses. In this respect, I am also interested in Multimodality; studying how our conceptualizations are expressed not only in verbal modes but also in nonverbal modes.
Josefina Bittar
Started: 2016
My main research interests include language contact and bilingualism, variation in multilingual communities, and heritage languages. My current work focuses on the mutual influence between Spanish and Paraguayan Guaraní.
Lindsay Morrone
Started: 2016
I'm interested in verbal semantics from a functional-typological perspective.
Lukas Denk
Started: 2016 - Greenberg Fellow
My areas of research include typology, morphosyntax, morphological complexity and the interplay between lexicon/lexicalization and grammar/grammaticalization in verbal complexes, specifically in Navajo and Athabaskan languages. I am generally interested in historical and usage-based explanations for linguistic phenomena that have not yet been provided by functional approaches.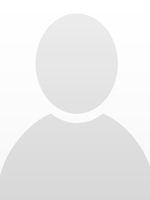 Michael Regan
Started: 2016
Research interests: Verbal semantics, Computational linguistics, Meaning representations, Semantics-syntax interface, Motion
Pavlina Peskova
Started: 2011
General linguistic interests: Historical linguistics, grammaticalization, cognitive linguistics, semantics. My MA thesis focused on grammaticalization and lexicalization processes in the development of aspectual prefixes in Czech. I work as a Project Assistant for Programming and Outreach at the Global Education Office at UNM.
Ryan Smith
Started: 2017
Sharifa Bahri
Started: 2018
Being a Middle Eastern, I have sociolinguistic interests in the Middle East, particularly in how the politics and history of the area have shaped not only our language and identity but also our perspective on feminism and gender. My thesis is to be more or less focused on Saudi Arabia, my home country, with a little broad comparison to other countries in the region.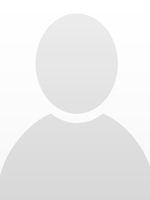 Taegyeong Lee
Started: 2017
Research interests: language description, typology, computational linguistics
Adam Vandegriff
Started: 2018
Research Interest Summary
Language documentation and description, fieldwork, language assessment, typology, information structure, language variation and change, Modern South Arabian languages
Brandon Martinez
Started: 2018
BA - Linguistics & Languages (Spanish & Mandarin), University of New Mexico, 2017.
Research Interests:
Endangered Languages & Dialects (New Mexican Spanish, American Languages), Sociolinguistics, Bi/Multilingualism, Second Language Acquisition, Language Pedagogy & Teaching Methodology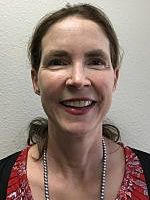 Jennifer Benson
Started: 2018
I am an internal medicine physician and teach patient-centered communication skills at the UNM School of Medicine.  I have a strong interest in health literacy, discourse analysis and relationship-building between clinicians and patients.
Jill Oglesby
Started: 2019
I have a Bachelors in Civil/Environmental Engineering (focus on surface and ground water hydrology, Rice Univ.) and an MA in English (focus on poetry, Univ. of FL). I have been learning Irish (Gaelic) since about 2000. I study Celtic languages, with a particular focus on the Irish of northwest Donegal. I hope to eventually add to linguistic research that backs up effective L1-L2 language transmission in Irish. Other interest: Old Irish, Welsh, Gàidhlig, Manx, Irish Sign Language, Minority and Minoritized language communities, Semantics, Typology, Phonetics and Phonology, etc.
Julia Remsik
Started: 2014
I have a background in English and teaching College Writing. While I have an interest in all aspects of linguistics, I am particularly drawn to speech perception, language change, and applications in forensic linguistics.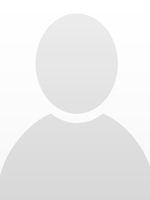 Lyle Jeff
Started: 2016
I have a BA in Linguistics and a BS in Signed Language Interpreting both earned at UNM. I am interested in ASL phonology, ASL syntax, and interpreter education. Although the focus of my interests is in signed language linguistics, I wish to pursue research into language revitalization connected to the Navajo language and wish to bridge the communication gap between the hearing and deaf Navajo communities through exposure to a signed language, bilingual education, and bilingual language instruction. I hope to pursue a project in the future that deals with intersectionality in minority communities.